Ten young ladies serve here for a six-month term.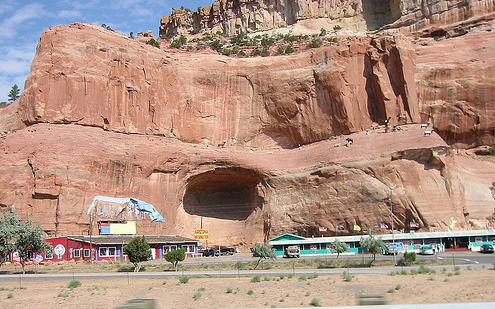 Christian Child Care continues to open its doors to the abused or neglected children of the Gallup vicinity. Ten young ladies serve here for a six-month term.
The big house on the hill is a refuge for children who need a secure place to sleep, play, and eat nourishing meals. The volunteers take their turn cleaning, cooking, and doing laundry. Supervising children is always on the agenda, and even at night, the night girl is on duty listening for the cry in the night. These volunteers open their arms and show them love, whether it is for a day or a few months. Much effort is put forth, and their testimony is how rewarding it is to be here. Lasting bonds of friendship are made, and time shared together is special.
Loren Schmidt is filling the position of director, taking care of the needed legal work.
God has been very good to us here in Gallup, and we feel an open door to work with the state of New Mexico and the Navajo Nations people. Pray for the work here in Gallup. Sisters, if the Lord touches your hearts with the needs of these little children, send in your applications.
Your support is much appreciated.
History
Christian Childcare at Gallup, NM began in 1959 providing emergency shelter for children needing temporary care. The home provides care for up to 24 children ages 0 to 10. There are 10 girls volunteering together with the House Parents who are also volunteers giving of their time to provide loving care for abused and neglected children. The girl's responsibility includes; caring for infants to 10 years old, cooking, laundry, and cleaning. This unit provides a 6 month term for girls who have a heart for children.